The GO-A2 generates a constant speed of 8-RPM, and a power output of 2,000 ft-lbs.
The GO-A2 is an air-powered, hand-portable, compact Railcar Gate Opener with handheld controls for rapid Forward-Reverse action. The GO-A2 Railcar Gate Opener can utilize its capstan drive fitting, or fit over the barrel of a worn capstan and utilize the capstan's socket notches.
The GO-A2 Railcar Gate Opener is well suited for worksites that experience:
Hopper cars that vary from easy-to-open to moderately-difficult because they are well maintained and regularly repaired;

Railcars that have fixed position gate mechanisms only;

Track side surface is level, smooth, and unobstructed;

Narrow deck or platform precludes wheeled-cart or beam-mounted openers;

Site security requires portable, easy removal and storage of tools and equipment.
GO-A2 Railcar Gate Opener Features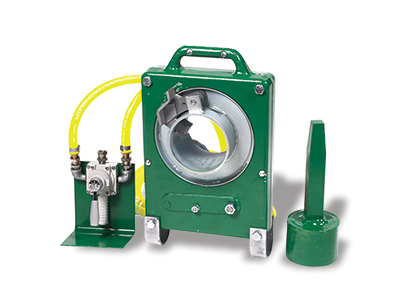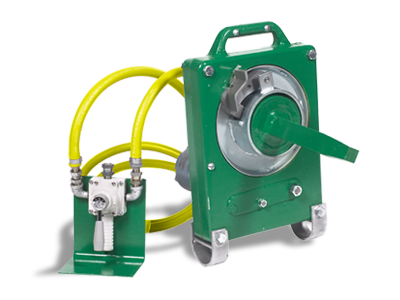 GO-A2 Railcar Gate Opener Specifications
Model
GO-A2 Portable Gate Opener
Power
Pneumatic; Requires 18.5 CFM @ 90 PSI
Working Torque
2,000 ft-lbs Constant at 8-RPM
Frame Dimensions
22″ L X 11.5″ W X 19″ H (with Drive Fitting)
Handle Width
Cast-In D-Handle; 5″ W X 1″ H
Height Adjustment
Lift-On Portability to Accommodate Any Capstan Height
Finish Coating
Acrylic Enamel Coat Finish
Included
Drive Fitting
Operators Manual