The TO-B250 Bulk Trailer Trap Opener
The WORKMASTER® TO-B250 Bulk Trailer Trap Opener is a hand-held, battery-powered tool that presents a practical solution to the safety, productivity and ROI issues associated with manual opening of trailer traps. The Opener's design also eliminates the problem of using a manual crank handle to open trailers over stacking conveyors. The Opener is easy to use, reduces injuries, won't damage farmers' trailers, and is economical to purchase.
The TO-B250 Opener weighs ≈ 14 lbs and consists of a compact 2-speed, F/R, 18 VDC, 1/2″ drill/driver w/(2) batteries, and a charger; a matched speed reducer gearbox and torque reaction arm bracket assembly mechanism with fixed 1-1/2″ hex adapter to open TIMPTE and WILSON style Trailer Traps; (1) square pin adapter for CORNHUSKER Trailer Traps, and (1) universal square pin adapter for other traps.The drill/driver, adjusted to speed setting #1 before shipping, is speed and torque matched to the speed-reducer gearbox which multiplies the drill's torque output to 250 ft-lbs – the maximum recommended for opening trailer traps. The Opener uses a battery operated, brushless DC motor that may or may not be used in Rated Areas (refer to your Hazardous Location Classification requirements).
TO-B250 Bulk Trailer Trap Opener Features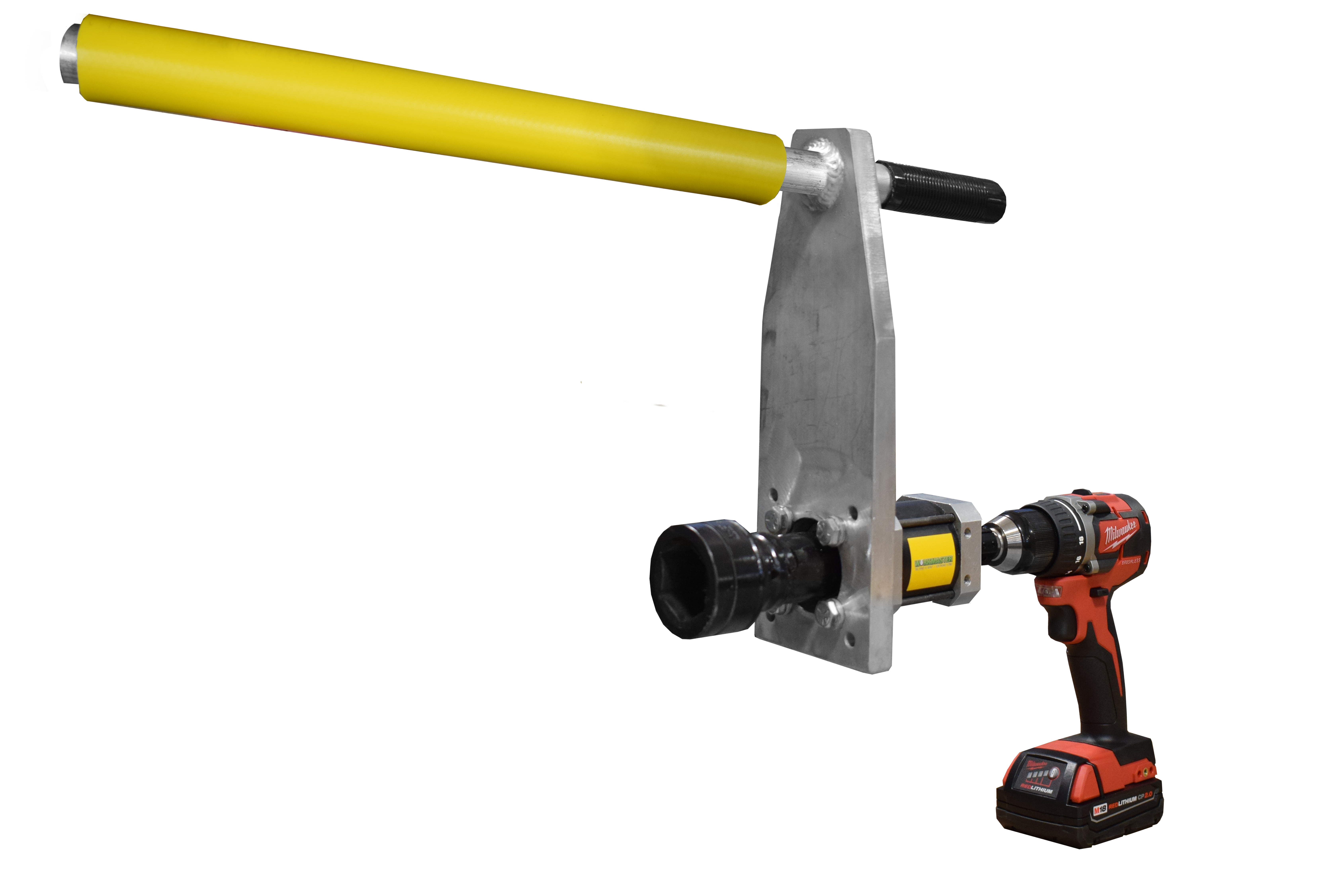 TO-B250 Trailer Trap Opener Specifications
Included
Three Drive Fittings w/ Torque Reaction Arm
(2) Lithium-Ion 2.0 AH Batteries
Battery Charger
Operators Manual